2009 Mission
During the April 2009 mission trip of Project Hue, the following results were accomplished:
11 participant physicians were divided in 2 teams: the medical team and the surgical team. These two teams were supported by 3 young volunteers and 3 Information Technology associates.

The surgical team was composed of 6 surgeons who provided consultation and screening to 110 patients:

These surgeons then performed life changing surgeries on 49 patients at Central Hospital, University Hospital and City Hospital of Hue.

In addition, they conducted a one day seminar to 46 local plastic surgeons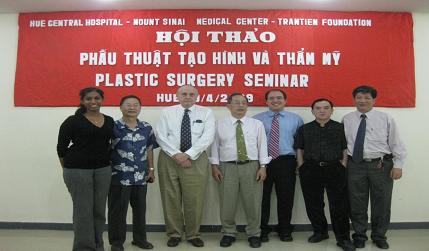 2009 Surgical Team At Hue Central Hospital Seminar: Drs Antony, Huyen, Silver, Sum, Torina, Luu, and Nhat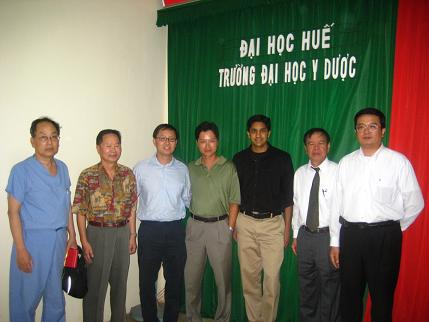 2009 Medical Team at Hue Collegue of Medicine and Pharmacy Seminar: Drs Sum, Huyen, Henry, H Phuc, Gupta, Loi, and Huy.< P>
To meet the need for performing advanced microsurgery, Trantien Foundation donated a microsurgical lab to Central Hospital so that the local surgeons could be trained in the newest procedures in plastic surgery.

With the support from Trantien Foundation, a department of Plastic Surgery is being established and will be improved at Hue College of Medicine and Pharmacy.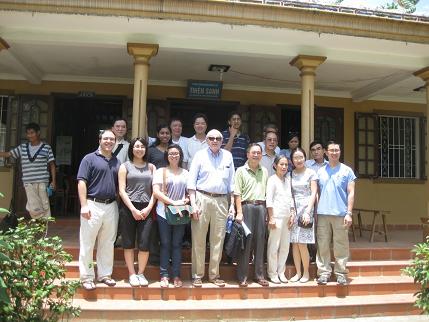 2009 Medical and Surgical team at Thien Sanh Clinic: