Thien Sanh Free Clinic
31 Tinh Lo 4 Huong Vinh, Huong Tra, Thua Thien - Hue
Affiliated with Tue-Tinh Duong Hai-Duc, Hue
Integrated Primary Care and Social Support Services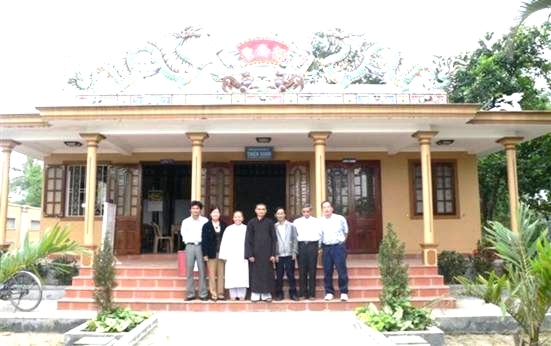 Background
As soon as the TranTien Foundation was established in 2005, Dr Sum T. Tran mobilized financial resources from family members to provide free medical care to the underprivileged in the Minh Huong Village through THIEN SANH CLINIC meaning "Birth of Goodness". Located on an inherited estate in Minh Huong Village, the 200-year old traditional house was remodeled into a 6,000 sq foot walk-in clinic with modern furnishings.
The director of the clinic, Dr Doan Van Quynh, a key volunteer among many volunteers is a TranTien family member and former Vice Dean of Hue College of Medicine. There are 4 employees (an acupuncturist, a registered nurse and 2 administrative staffs).The clinic is in close affiliation with Tue Tinh Duong Hai Duc, a division of the Hue Buddhist Association, which provides the medical staff including 2 full time monks trained as physicians and a nun as vocational nurse, all with a minimal stipend. They also provide much needed social and spiritual support to these unfortunate patients. The clinic operates under the supervision of an Executive Committee headed by Most Venerable Thich Hai An, MD. All the Directors of Foundation are non paid volunteers as well as the pharmacist and the Director of The Thien Sanh Clinic.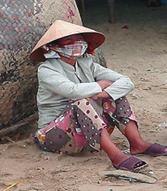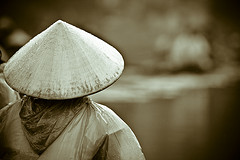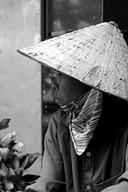 Goal
To provide totally free primary care, preventive health education and supportive/social services to people in Minh Huong Village and surrounding areas through an integrated approach which includes western and oriental medicine (acupuncture), as well as, social support.
Services
For children: Eye exam and glasses distribution; dental and oral care and nutrition program
For adults: Management of common chronic diseases such as diabetes and hypertension
For the elderly: Geriatric care and Chi Cong (Qi Qong) training and practice. This is a combination of breathing and movement exercises with the purpose of reducing stress and maintenance of health condition in quarterly sessions as workshops
For the families: Health education through distribution of brochures and First Aid kits to local families and orphanages
For patients qualified for plastic reconstructive surgery: Outpatient pre and postoperative care
Results: Expansion & Development
The good reputation of our services at this "Birth of Goodness" clinic has spread into the surrounding areas. Within a short time, people from villages located 100 kilometers and beyond made their way to the clinic. Hence, waiting rooms had to be expanded to accommodate an overnight stay for people who had traveled all day and needed to wait for opening the following morning. Also, a reading room was added to make available preventive health materials so as to increase the patient's knowledge and understanding of modern community medicine.
In addition, scholarships were secured for monk- doctors to obtain advanced training in community medicine.
Acupuncture training program.
Socio-cultural education center in the northern Hue.
THE CLINIC CURRENTLY SERVES 20-30 PATIENTS PER DAY WITH AN AVERAGE OF 3,000 VISITS PER YEAR. THE COST PER PATIENT IS ONLY LESS THAN TWO U.S. DOLLARS DUE TO THE CONTRIBUTIONS OF VOLUNTEERS AND FINANCIAL SUPPORT FROM THE TRANTIEN FOUNDATION.